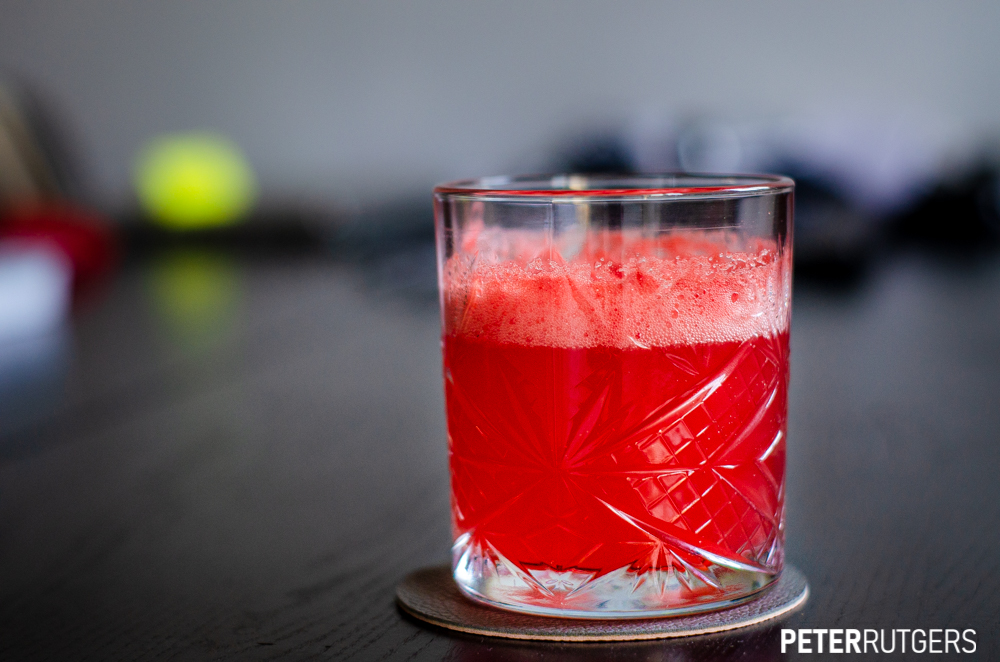 Deze heerlijke frisse zomerse watermeloen cocktail met gin is absoluut een aanrader om eens te drinken tijdens een barbecue sessie.
Hier laten wij simpel onze variant zien.
Wat heb je nodig: Blender of mixer en een glas.
Wat gaat er in de cocktail:
250 gram watermeloen uit de vriezer
15 cl Gin
Tonic om af te vullen
Citroen part
Doe de watermeloen, gin in de blender en knijp de citroen uit bij de mix. Blend alles nu glad door elkaar doe het in een glas. Vul het nu af met de tonic en roer alles nog 1 keer door elkaar.
Optie is om het eerst nog te filteren door een vergiet of doek om al het vlees van de watermeloen eruit te filteren.
Proost!